The last few months of the year can be difficult for wanting to stay on track and accomplish your health and wellness goals.
Thanksgiving in Canada, Halloween, Thanksgiving in the US, as well as Christmas, Hannukah, and Kwanza are holidays where families come together and the food choices are less than ideal.
Add in other vacations throughout the year, and it's obvious you need to have a plan if you want to change your health.
But one thing I am constantly inspired by is our members' resilience in pursuing health goals…
Even amid life's disruptions.
One Best of You member embraced our tools for thriving on the road…
And those same tips can be used for the upcoming holidays too.
This member was able to meal prep so while she was on holiday…
She had zero excuses for not eating healthy.
This allowed her to still LOSE weight while enjoying time away from home.
And even though she wasn't able to do every workout while out of town…
She was at least dedicated to getting her steps in.
That's the power of commitment.
Just take a look at her transformation.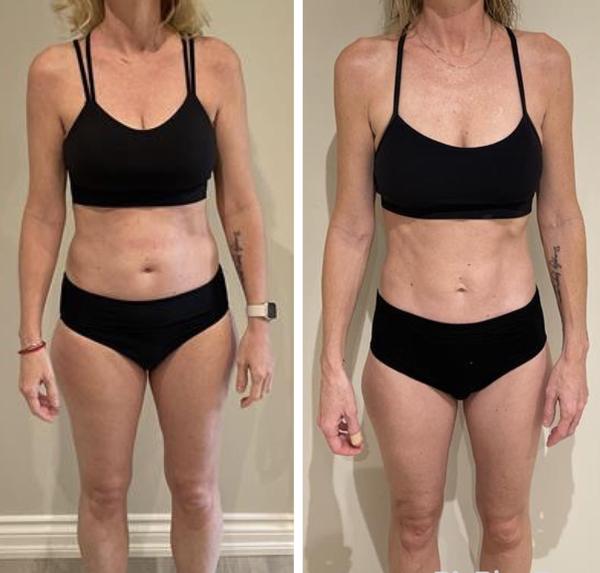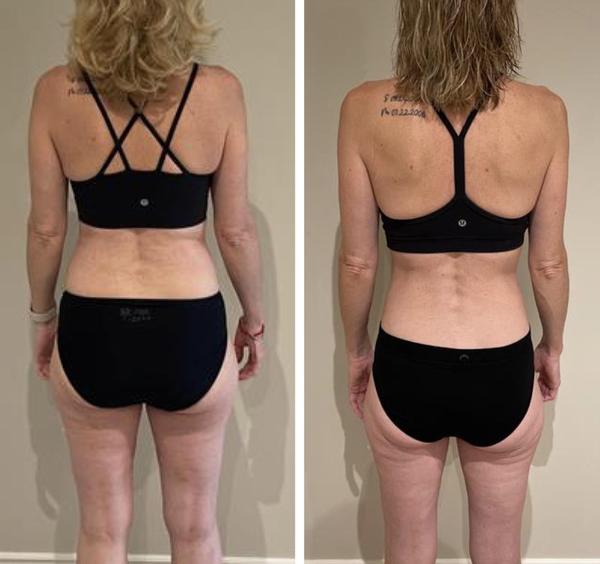 Amazing, right??
This can be you too .
For the upcoming holidays the rest of the year…
Make a plan for how you'll handle the excess food.
Maybe find some healthy recipe alternatives online…
And prep healthy snacks ahead of time to avoid the temptation of too many sweets.
It's still possible to lose weight amid the busyness of the holidays…
And not deal with the "hangover" of too much food.
Because if you have a plan going into holiday celebrations…
You'll be much more likely to stick with it…
Without sacrificing all of your hard work.